Bhandary's Kitchen is all about celebrations. To be specific, a party with food.
Food is that companion who shapes shifts according to our mood and comforts us with all it can offer. Our team builds our kingdom on this theory.
The theory that proves every celebration is incomplete without food.
Since we are talking about celebration, here is a question, which is the most beautiful moment of your life.
Is it when you welcome a newborn to this world? A one of your own or anyone related to you. We know the answer is all 'Yes.'
It is one of the wonders of this universe. We always cherish those moments with happiness filled heart and mind.
It is in that moment you realize; you are witnessing the phenomenon in which lies the whole existence of this universe.
This is why we celebrate birthdays. We go through the emotions again, which we encountered during that period.
The moments that always give you the chills. It is also a point where you count your blessings. It is like a reminder, every year.
Bhandary's Kitchen is always delighted to join you in this happiness. Let's make the occasion a memorable one.
Let's all the upcoming occasions the best of best.
Our kitchen will always be working for that particular party of your little one. We at Bhandary's kitchen have an exclusive menu solely dedicated to kids. To be specific, a kid's birthday party.
We not only make the eatables best but we also help you in creatively decorate the venue. We all know the stage matters a lot.
Do you want to spoil the party by ruining the venue? We know you don't want to take the risk. Leave the whole party in our hands.
We, as a team, strive for our customer satisfaction. We guarantee it.
Allow us to present our menu before you. This menu is prepared with kids in mind. A fantastic menu for that special kid who wants to impress his/her friends on the big day.
The starters are of wide varieties. As the quote says, 'First impression is the best impression.' We impress our customer with our starters.
Our exciting recipes will blow your mind within the first mind. French Fries and Chili Garlic Potatoes, Smileys and Nachos with Dip covering the first section.
Now to the rolls, we offer Corn Cheese Balls, Spring Rolls, and Mushroom Cheese Shots. You will never want to miss the magic in this.
Our starters menu still goes on with the Mini Kachori, Baby Corn Fritters, Cocktail Samosa, and Panner Mint Chili Crisps.
We are moving on to the Mini Plate menu. We offer Mini Burgers, Baby Vegetable Sandwich, and Cheese Corn Sandwich. Yammi Pizza, Butter Corn Cups, and Cheesy Bruschetta is also ready to join the party.
And We are coming to the Indian style fillers. We proudly present Channa Bhatura, Aloo Poori, Noodles Manchurian, Pav Bhaji. Let the Indian touch swirl around while the westerner's recipes lead the party.
Now to the main item, drinks! We start with Strawberry Punch, Mojito, Kiwi Cooler, Elegant Mojito and the classics Lemon Juice, Fruit Punch and Watermelon Juice.
Last but not least, the dessert and the ice creams. For dessert, we serve Angoori Jamoon, Coconut Snow Balls, Fruit Kebab, Moti Rasmalai, Swiss Roll, and the Cup Cake.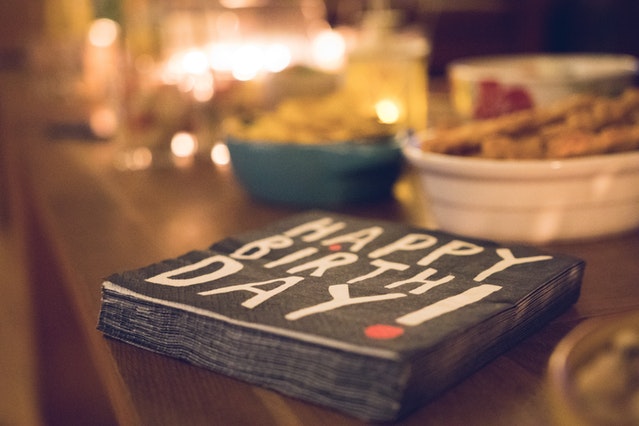 Well, there is no kid's party without ice creams. Chill the party with our Vanilla scoop, Chocolate, Mango, Pista, Strawberry, and Butterscotch scoops.
We also offer Bhandary's Kitchen special services at extra charges. We can set up a Live Pasta Counter, a Popcorn Counter, Dosa Counter, Ice Gola, Chocolate Fountain, and Cotton Candy.
As we said, we know how to make your kid's special day, a big blast. For more detailed party menu, click here.
Bhandary's Kitchen is an enthusiastic group dedicated to customer service. We keenly prepare our menu for specific occasions. We do have different sections to work on different kinds of events. Click on our Menu section to know more about our food varieties.
Bhandary's Kitchen is one of the best caterers in Bangalore. We believe our service is because of our team. The team is passionate, loyal, and hardworking, which helps us climb the success, thus far.
We promise you; we are capable enough to make our client say that Bhandary's Kitchen is the best catering services near me for a party or any other kind of function. Since we make it a duty to cherish any event of yours, we put all our effort to fulfill it.
When it comes a time for you to organize your kid's birthday party, the first thought that goes through your mind in which all are the best catering services near me for a party? Which group is known for their service? Which team is admired by their clients?
We do agree to go with recommendations. Ask the customers about the catering services they have hired.
If our name comes up, then you know we are not just words, we are our services. If a moment like that comes up, you know how to contact us, click here.
Bhandary's kitchen relies on the client's satisfaction. It is them who spreads the word about our efforts. We are bold enough to pass the statement about our efforts.
Because we need you to come to us the next time you search for excellent outdoor catering services near me for a party.
We are in our growth stage. But with all proud we say, our team is of experts who carry a passion in this field of expertise.
Want to know more about us? Why not go through our blog where we introduce ourselves? Click here to know more about us.
We never miss an opportunity to make a client happy. Or any kid enjoys the special day. So get impressed by our creativity and brag to your friends that "Bhandary's Kitchen is one of the top catering services near me for a party." We are honored to serve you!
FULL ADDRESS
+ 91 812 305 7770
[email protected]
1ST CROSS AUDUGODI, BANGALORE 560030
15/2 , POTHALLAPPA GARDEN
WE ARE ALSO AVAILABLE AT BELOW LOCATIONS (ZIP CODE)
INDIRANAGAR  560038
WHITEFIELD  560066
KORAMANGALA 560034
ELECTRONICS CITY 560100
JAYANAGAR 560041
BTM LAYOUT  560068
HSR LAYOUT 560102
RAJAI NAGAR 560010
SARJAPURA 562125