Indian weddings are known for their enchanting rituals. The culture and the tradition are well celebrated in every Indian wedding. You know what else is celebrated during a wedding. Food! Yes, the food is as important as the wedding. People always love to celebrate special events with special food.
For your special event, Bhandary's Kitchen comes up with the all new and best non-veg menu for an Indian wedding. The happiness of this occasion just multiplies with the joy of having your favorite non-veg food items.
Speaking of food items, it is not just the dishes that determines the 'joy'. It all depends on the preparation, the presentation and the delivery. You know, who is the expert in all of the above and who can come up with the best non-veg menu for an Indian wedding. Yes, it is Bhandary's Kitchen, the best catering service in Bangalore.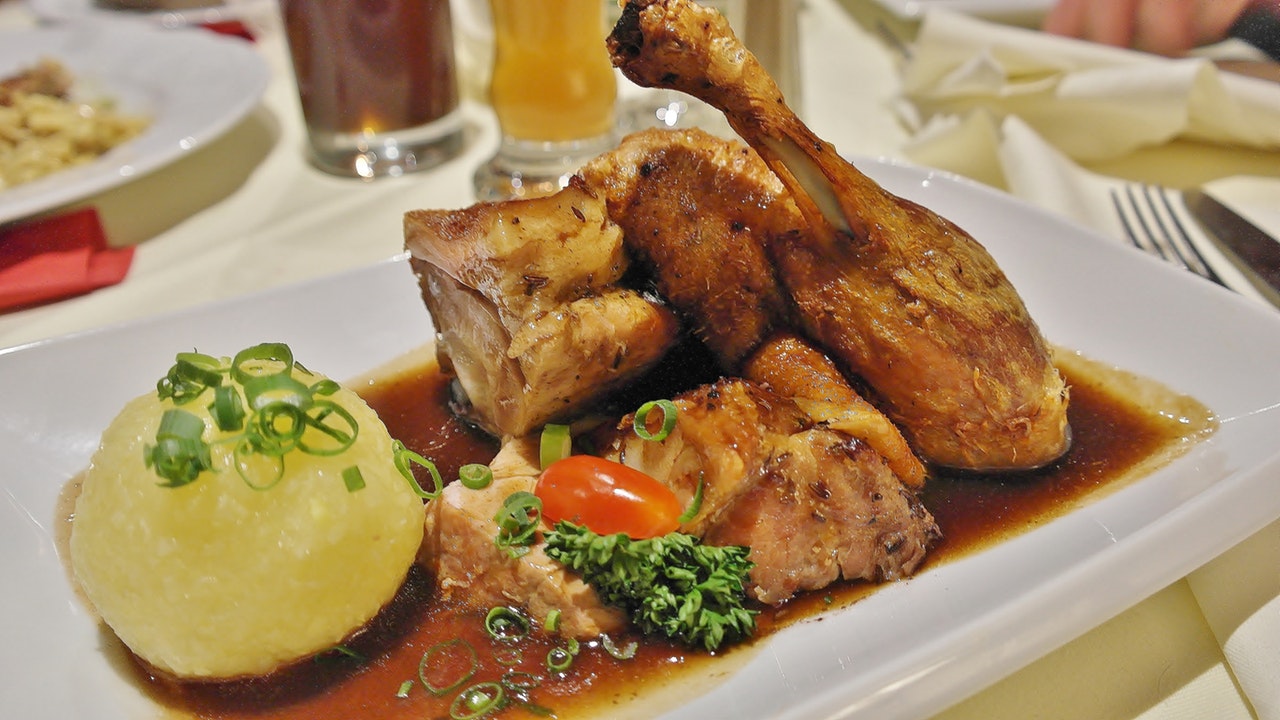 Breaking down for you Bhandary's best non-veg menu for Indian wedding:
Let's start with the welcome drinks – we serve Mint Lemon Fizz, Hawaiian Blue, Jal Jeera, Fruit Punch and Butter Milk.
Our soup varieties are – Cream of Tomato Soup, Hot & Sour Soup, Minestrone Soup, Dal or Tomato Shorbha, Lemon Coriander, Veg Clear Soup and Sweet Corn Veg Soup.
Moving on to the salads – We have Kosumbari Salad, Fresh Green Salad, Tossed Salad, Carrot & Raisin Salad, Corn Salad, Kimchi Salad, Russian Salad, Aloo and Channa Chaat.
Next, the veg starters – Corn and Aloo Tikki, Baby Corn Tempura, Crispy Veg, Tandoori Arbi, Gobi/Panner/Baby Corn Manchurian, Veg Cutlet, Harbhhar Kebab, Achari Panner Tikki, Aloo Gobi Tandoori, and Cocktail Samosa.
Now the non-veg starters – Chicken Manchurian, Peri Peri Chicken, Chicken Chilli, Noodles Wrapped Chicken, Chicken Tikka, Banjara Kebab, Thai Crispy Chicken.
Next is the non-veg main course – Butter Chicken, Kadai Murgh, Achari Murgh, Murgh Afghani, Murgh Hydrabadi, Chicken Chetnadu, Garlic Chicken, Dum Ka Murgh, Murgh Kholapuri, Chicken Lazeez, Murgh Peshawari, Murgh Patiyala, Mish Curry, Fish Gashi, and Egg Masala.
Now the flavour rice category – Veg Biriyani, Veg Pulao, Veg Fried Rice, Jeera Dum Pulao, Green Peas Pulao.
Indian Bread Assorted – Kulcha/Butter Kulcha, Roti/Butter Roti, Naan/Butter Naan, Poori, Roomali.
Moving on to the veg main course dishes – Hot and Sor Veg, Panner Makhani, Panner Jalfrezi, Panner Kali Mirch, Veg Khoorma, Subji Miloni, Aloo Gobi, dum ALoo Banarasi, Methi Malai Mutter, Bhindi do Piyaza, Kurkure Bhindi, Veg Jaipuri, Achari Vegetable, Makhai Kumbh Palak, Panner Do Piyaza.
Dal varieties – Dal Thadka, Dal Puchrangi, Dal Palak, Dal Bhukara, Dal Makhani, Ma Kid Daal, Masoor Dal Fry, Dal Kholapuri.?
For desserts – Gulab Jamoon, Kala Jamoon, Rasamali, Rasagulla, Gajar Ka Halwa, Beetroot Ka Halwa, Moong Dal Halwa, Fruit Salad, Shahi Thokda, Dal Payasam.
Ice creams – Vanilla, Chocolate, Mango and Strawberry.
Also, we set up live counters for Chaat, Pasta, Fruit Stall, Malpua, Tawa Veg and Jalebi.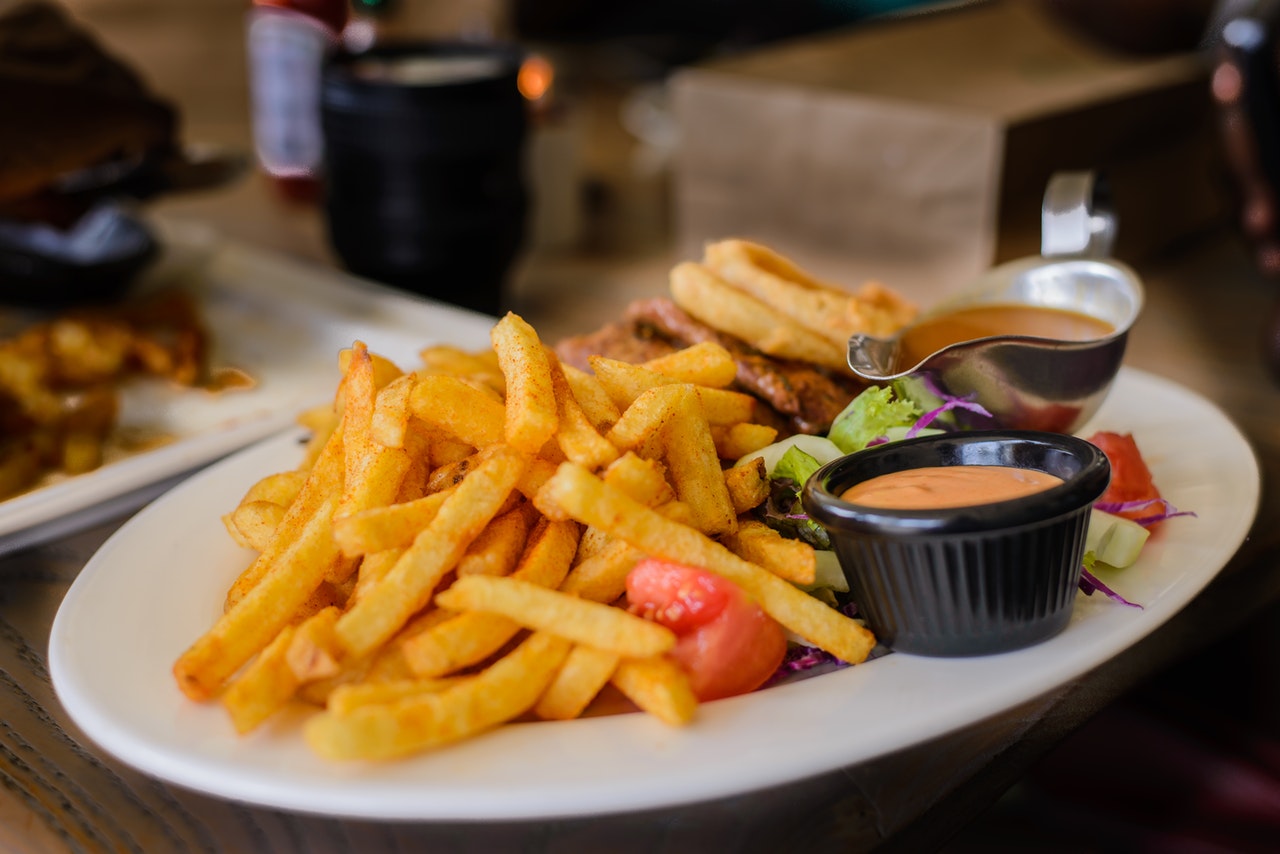 It is always great to have a wide variety of options. You have the freedom to choose as well as the various dishes on the menu can be sorted in a way satisfying everybody's taste.
Never miss the chance to treat your families and friends with everything they deserve. Make your wedding catering a remarkable one by hiring Bhandary's Kitchen for your that very special desi wedding.
For booking, you can go to the link given below, which will provide you with the contact address:
https://bhandaryskitchen.com/contact-us/
A little background history of Bhandary's Kitchen for you here :
https://bhandaryskitchen.com/about-bhandarys-kitchen/
Bhandary's Kitchen is always ready for your events and functions. We dedicate our efforts to our hospitality. After all, it is what determines our life's work. Our professional team always takes care of reputation. Bhandary's Kitchen not only provides the best non veg menu for Indian wedding, but also other great menu options. Take a look at the menu section here:
https://bhandaryskitchen.com/menu/
In short, here is the team for making your occasion a success – A well-planned event and Bhandary's Kitchen's best non veg menu for Indian wedding.  Well, at this point, it is true that WE are meant to be together.
Not quite sure about that? Then take a look at this ten reason which explains to you why you should consider Bhandary's Kitchen as your success partner:
https://bhandaryskitchen.com/10-tips-to-choose-bhandarys-kitchen-the-best-catering-service-in-bangalore/
FULL ADDRESS
+ 91 812 305 7770
[email protected]
1ST CROSS AUDUGODI, BANGALORE 560030
15/2 , POTHALLAPPA GARDEN
WE ARE ALSO AVAILABLE AT BELOW LOCATIONS (ZIP CODE)
INDIRANAGAR  560038
WHITEFIELD  560066
KORAMANGALA 560034
ELECTRONICS CITY 560100
JAYANAGAR 560041
BTM LAYOUT  560068
HSR LAYOUT 560102
RAJAI NAGAR 560010
SARJAPURA 562125