ALL ABOUT OUR SERVICES
Hosting an event is a huge responsibility. Whether it is your wedding, a family get-together or a birthday party, it is an occasion where a lot of thinking is needed. For any event, food plays the main stage. Despite how important the agenda of the event is, if you slip at the food part, everything goes down within seconds. This is where we come to know the importance of a catering service.
Hiring a caterer for your major day not only relieves you but also bring you the appreciation for a neatly organized event. With all those numbers of outdoor catering services in Bangalore, it is hard to decide which team you should hire. Some may have great food but poor service, some may come with a strict menu, and some may not provide service for your particular function.
Being said that, we are Bhandarys kitchen! We are here to help you with this kind of situations. We do take a hand in your responsibility and provide our top class services for your big occasion.
We are the result of a dream project by a Hotel Management graduate, Sudhir Bhandary, who fed himself the urge to start a venture dedicated to customer service. We are led by his 18+ years of experience in the field and his aim to cater, we can say proudly we have come so far. We have managed to climb up the ladder over the years and be in the game among the other outdoor catering services in Bangalore.
Bhandarys kitchen has successfully catered for many business enterprises, and we are building our way with our on-site projects. We have already marked our presence by setting up dedicated snack counters and kitchens in many organizations around Bangalore. We do carefully fix our menu to meet the requirements of people regardless of their age. Everyone with a hungry stomach should find their happiness in our endeavor.
Read the Latest Recipies: Hello Cravings
That is our motto. We strongly desire to be a top class outdoor catering service in Bangalore within the next few years. Everyone is treated with our unbeatable list of exotic recipes ranging from Indian to Continental and Chinese.
We are led with strong ethics, and we have pledged to fulfill them. We make sure our food is prepared in a highly hygienic way and place. We ensure the quality of the materials used. We double check the ingredients as we believe only quality inputs can result in quality outputs.
We do not compromise on the service we provide at any cost. We make sure the food is delivered on time and will never create a scenario of insufficient supplies. All our staffs on campus are groomed in a way to present themselves well-dressed and well-mannered. We are proud of our team, and we announce with great honor that we are filled with loyal and strong desired employees. We do make sure our support system has enough employees at service.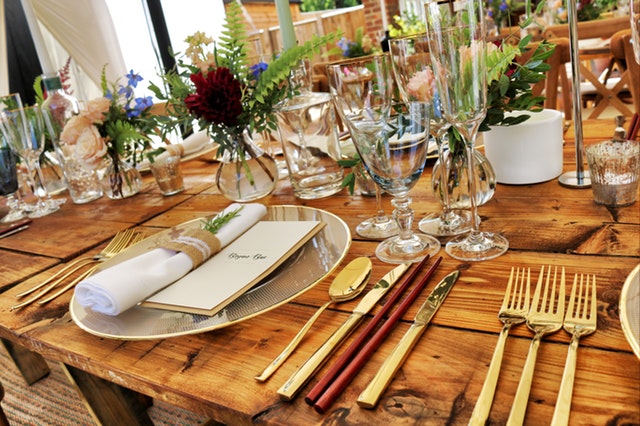 As stressed before, we as a group nurtures the dream of being the best of best outdoor catering services in Bangalore.
When coming down to our menu, we assure that you end up with a feast within your budget plan. As mentioned before, we do offer cuisines of Indian, Chinese and Continental. Our menu options include kid's friendly dishes, vegetarian and non-vegetarian meals, South Indian vegetarian dishes and non-vegetarian barbeque.
Our handpicked menus include packed meals, indoor and outdoor events, functions at institutions, wedding catering, office events, and buffets. We do offer a wide variety of food items that are made with great care and effort. We ensure the quality of our food, and we have ended up with highly satisfied customers. The feedback's are taken seriously, and we thrive on them. Our services are known for delicious dishes, organized and tidy atmosphere, clean crockeries, and service dedicated staffs.
Now comes the big question: why choose us?! It is not a secret that you can find the most of outdoor catering services in Bangalore easily.
In fact, for a city that celebrates everything, catering services are found in every corner of the city. We all know a catering service is about servicing the customer, they should be able to enjoy the event to its fullest than focusing on the troubles. It is important to know, not only the food is served on time, but the service is meeting customer satisfaction. We are an obliged group of people that solely acts for customer gratification.
We make sure our duty is done with all its significance. Still not impressed? Then, look out for our top ten reasons why you should go with Bhandarys kitchen over all other outdoor catering services in Bangalore here:
10 Tips to choose Bhandarys Kitchen- The best catering service in Bangalore
As said, we are a dedicated team entirely devoted to customer service. Unlike any other outdoor catering services in Bangalore, we not only provide services but also help you organize your events. We do have an active blog site where we share our ideas on organizing your events.
We do discuss and explain everything related to hosting and catering. We communicate about things like how to choose a service, how to get the most of it, how to make the event interesting and many more. By doing this, we are making sure we are there for you during all stages of your planning. As said before, we are a dedicated team devoted to customer service.
We are always open to your queries. You can give us a call right away or leave us a message on this WhatsApp number +91 80 2222 0306. It is our pleasure to help you through all your questions and make sure you get answered to them all.
For bookings you can contact us on these numbers + 91 81230 57770, +91 93426 93634, 080 22220306 (Landline) or mail us at [email protected] We always welcome our customers with open hands.
FULL ADDRESS
+ 91 812 305 7770
[email protected]
1ST CROSS AUDUGODI, BANGALORE 560030
15/2 , POTHALLAPPA GARDEN
WE ARE ALSO AVAILABLE AT BELOW LOCATIONS (ZIP CODE)
INDIRANAGAR  560038
WHITEFIELD  560066
KORAMANGALA 560034
ELECTRONICS CITY 560100
JAYANAGAR 560041
BTM LAYOUT  560068
HSR LAYOUT 560102
RAJAI NAGAR 560010
SARJAPURA 562125