India is a country of diversity. Here, people of different religion and culture live in harmony. We also have many different festivals every now and other. Pooja is a very important part of every festival. Indian do Pooja before every auspicious occasion.
Pooja catering in Bangalore
Most of the time, People do Pooja at their home and go to nearby temples to pray to God. Some times, in the Hindu community, during the festival, we also have a huge gathering where devotees do the Pooja and Prasad is served to all the people.
If you are thinking of organising a big Pooja Occasion, you probably need a Pooja Catering service which can take care of all the needs.
BhandarysKitchen is one of the best pooja catering service in Bangalore. We provide all the requirements to make your Pooja the best experience.
UNDERSTANDING THE TYPES AND IMPORTANCE OF CATERING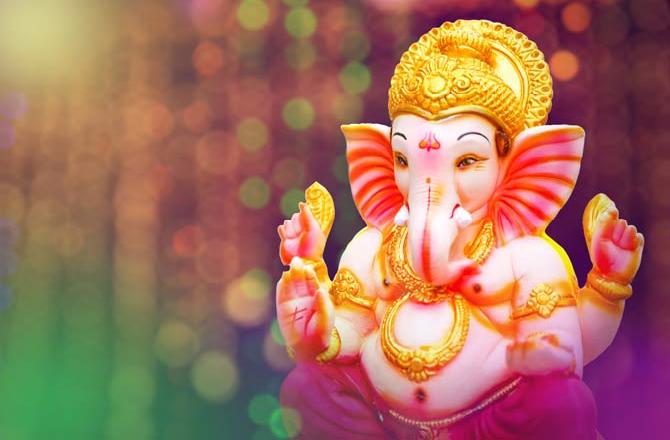 Catering is perhaps the most proliferating businesses in recent times. With regular chefs donning the hats of caterers, the industry just doesn't seem to stop anytime soon. Catering is more than just cooking food and serving drinks; it has now extended its horizons to become one of the most essentials in making an event successful.
The sector has witnessed a paradigm shift and is steadily surpassing other industries in terms of innovation and creativity. For an event to turn into a successful one, there are a plethora of things to be taken into consideration. And following is a list of reasons that make catering an integral part of an event – be it if you are a wedding, birthday or a pooja caterer.
In this article, we discuss reasons why catering can be significant, few types of catering and dig deep into how pooja catering in Bangalore is also a booming business.
Reasons Why Catering Is Important
Leaves a lasting and good impression
Hiring a catering service that is reputable and well-known around the vicinity can leave a lasting impression on guests attending the event. Also, when we contemplate a celebration, food is what satiates one's hunger and satisfaction.
Set the tone with Decoration
In addition to preparing those mouth-watering meals, catering services these days present food decoratively and distinctively. By doing the aforementioned service, catering adds something unique to the event, which makes the event even more appealing.
It is a saying that a dedicated caterer can be a handy artist and can be a real work of art. It is, therefore, important to find a catering service and a dedicated caterer.
Remembering the Food
It is an erroneous assumption to say that guests forget the food. Believe me; they do remember the food. As a guest, I still recollect the food at weddings. Food certainly does add up to the overall experience one has at events.
Sought Solace in Food
Caterers here have a duty to comfort the guests with their delicious food and drinks. Thus, employing the right caterer will eventually help guests to feel welcome. This plays a pivotal role as guests share their opinions about the event and the food had there.
With catering being a vast sector, the reasons mentioned above may not justify how an integral part of an event it is.
Various Types of Catering
As per the National Association of Catering Executives, catering is a $1.7 billion a year industry. With this whopping valuation, the catering business is one such field that provides opportunities for those relishing cooking, hosting events and wish to run a business like this.
With the conventional idea of catering like weddings, funerals, and banquet hall engagements, the catering industry has reached a new level in terms of offering limitless styles that are beyond one's imagination.
Catering is an overwhelming experience, as you need to deal with literally dozens of delicious food options, and can be challenging to determine where to start from. Each type of catering involves a different set of planning, pricing, and ordering process. Once you learn through these types, it will help you create a menu, which saves you time and money. So here are a few options to contemplate when starting a catering business.
Types of Catering
Wedding Catering
Aren't we all familiar with wedding catering, we can definitely agree that this sort of catering makes a significant impact on a special day. Wedding catering is now the most common forms of large-scale catering; there is the reception which focuses entirely on food offered to guests.
Remember to have the food reflect the diversity of the guests and also have them catering to different tastes. Besides the food, a caterer is also responsible for setting up the table and displays.
Corporate Catering
However, underrated as it may seem to a few, corporate events provide some of the best snacking foods and sandwich platters.
Continental breakfasts, box lunches, and buffets are quite famous for corporate catering.
Corporate catering largely depends on the size and the extent of the function hosted. Typically, events like these range from small gatherings to fancy dinners. Few companies would opt for a small open bar while others would prefer a small food tasting session.
Usually, corporate functions are dignified and more relaxed. Therefore, they must be catered according to this. Often catering in corporate events aren't just about providing mouth-watering foods, but also to layout the best experience for professionals suitable for these events.
Social Event Catering
Birthdays, baby and bridal showers are celebrations that are counted as "social events." These celebrations are intimate and demand great attention to aspects like catering and decorating. Concerning the nature of the event, caterers always put an extra level of effort to support clients' specific dietary needs. As a caterer, it is important to learn about people's allergens in order to avoid cases of inflamed allergies from improper food consumption.
To avoid being prohibited, cultural beliefs are to be taken seriously. Besides food, the theme color of the event is another thing to be considered. In contrast to weddings and other massive gathering events, small social events do not usually require a considerable presence of on-site staff. Bartenders, balloons, and appetizers are what you might find at events like these.
Concession Catering
Major public events like seasonal and sports events are some examples of concession catering. Concession catering is part of events where a massive gathering is to be found. Catering of this type serves favorite public food from burgers to cheese fries and ice cream.
For occasions like these, it is difficult to cater as per everyone's dietary needs. These events call for popular fast food bars rather than serving full course food options.
Concession caterers have the job of serving the most popular and exclusive foods to garner the interest of customers and lure them to their stalls. Planning and executing for such events can be a nightmare; however, with a proper menu, caterers can surely make a fortune out of it.
Catering services are offered at the majority of events – such as birthdays, weddings, office parties, etc. With another reason for celebration or social gathering are religious and cultural events.
India, a land of rich heritage and diversities is amassed with religions dating back to 400 BC. The religions here, live in harmony, which is seen in the celebration of their respective festivals.
Be it offering prayers in a mosque, or lighting up the diyas(lamps) during Diwali, or the cheer around Christmas, the religions of India are celebrations of shared blithe emotion that bring together friends and families. Besides the prayers offered, the majority of the festivals remain incomplete without food.
Food and hospitality play a pivotal role in faith events or during religious events. Prior to the event, the host must explore dishes that are to be served to the guests. The onus is on the host to ensure the food served is acceptable and is in line with religious guidelines.
Following are a few guidelines if you are catering an event that involves sharing of food at multi-faith or pooja events.
Consider having dishes that do not contain eggs; also, ensure that non-egg meals include no garlic or onions. Generally, these vegetables are unacceptable to a small number of Hindus, dutiful Jains, and other religious groupings.
Avoid animal fat: Avoid using animal fat whilst catering for Pooja and other religious events, even when using cheese, ensure that is labeled 'vegetarian,' as it signifies that the substance has been made with rennet (set of enzymes that are extracted from cows' stomachs).
Pious Jains refrain from root vegetables: Deeply devoted Jains avoid eating root vegetables such as potatoes, carrots, beetroot, etc. This is because they believe that non-violence requires not to annihilate any plant. Therefore, it is pragmatic to label the dish which contains no eggs, onions, or garlic, but also containing no root vegetables.
Biscuits with no animal fats: Consider serving biscuits that contain butter, and if possible, which also do not contain egg. Check the label for ingredients and ensure there is no cochineal in the making of biscuits, as it is not vegetarian,
While making sandwiches, try not to use any butter substitutes that are prepared from rendered beef fat. The label of such substances will display the use of fat – it is said that at least one butter substitute available in the market utilizes this form of fat.
Learn about the forbidden food: Generally, Muslims wish to have their food prepared in a kitchen where the utensils and contents are not in contact with forbidden(haraam) food. Albeit, Muslims are also concerned that any meat served at the event is halal (slaughtered per Islamic law) and prefer to eat a vegetarian dish that contains no animal fat or any of the by-products used in its making.
Consider using separate plates: While serving meat or fish dishes, consider serving them on separate plates from the vegetarian foods. Nowadays, caterers are oblivious about the fact that sandwiches should not be mixed, which often results in serving ham sandwiches on the same platter as the vegetarian ones, or sausage rolls served besides vegetarian snacks. As a caterer, you must be briefed about the items that have to be served on separate platters.
Varied approaches to alcohol: The Islamic religion prohibits the consumption of alcohol and has warned against the dangers that come upon consuming alcohol. Whereas Hindus and Jains, consider drinking undesirable. Sikhs who have been through the Amrit ceremony, pledge themselves never to drink alcohol again. Christians take pleasure in drinking alcohol, as they believe it to be one of the gifts of creation.
However, there are a few Christian groups that restrain from drinking alcohol. Buddhists consider drinking as something that can hinder their 'mindfulness.' With these practices in religions, it is best not to serve alcohol at faith events. Fruit juice, water, or herbal tea are considered as worthy alternatives to alcohol.
CONCLUSION
Now that catering is entirely accepted that catering is a profitable business. But the business, in its initial stages, is not easy for newbies. As the business requires planning and market reputation, people often face problems in the early days.
Currently, the sector is facing some fierce competition, but proper advertisements can do wonders for a business. Make sure that you appoint workaholic employees as chefs and food servers. Lastly, train yourself and your staff to be polite and modest to the host and guests of the event while working.
FULL ADDRESS
+ 91 812 305 7770
[email protected]
1ST CROSS AUDUGODI, BANGALORE 560030
15/2 , POTHALLAPPA GARDEN
WE ARE ALSO AVAILABLE AT BELOW LOCATIONS (ZIP CODE)
INDIRANAGAR  560038
WHITEFIELD  560066
KORAMANGALA 560034
ELECTRONICS CITY 560100
JAYANAGAR 560041
BTM LAYOUT  560068
HSR LAYOUT 560102
RAJAI NAGAR 560010
SARJAPURA 562125