Bangalore is exploding with some great caterers be it wedding catering services, corporate catering, or others. There are specialists in specific kind of events while some are experimenting to make a notch in the market.
What is usually on the top of the list of your planner when you are organizing an event? It is not a hard guess that has to be taken. It has to be the catering. Indian culture instills us with the thought to leave our guests with full tummies and a taste that is reluctant to leave your palate.
Setting up a caterer in definitely not an easy walk in the park. It's a jog up the hill. Nowadays, the booming catering industry, like we can rightfully say, leaves one with an umpteen amount of options to choose from. Although a bunch of portfolios comes with a great turnaround, there are some that might leave you disappointed.
To avoid being the latter, one should be aware and conscious in choosing the service. Although the end result can only be known enclosure. But you can definitely take up cautions to execute a delectable feast.
To aid you in selecting the best of the lot we have a few tips you can consider before choosing Bhandarys Kitchen- the Best Catering Services in Bangalore for your next event.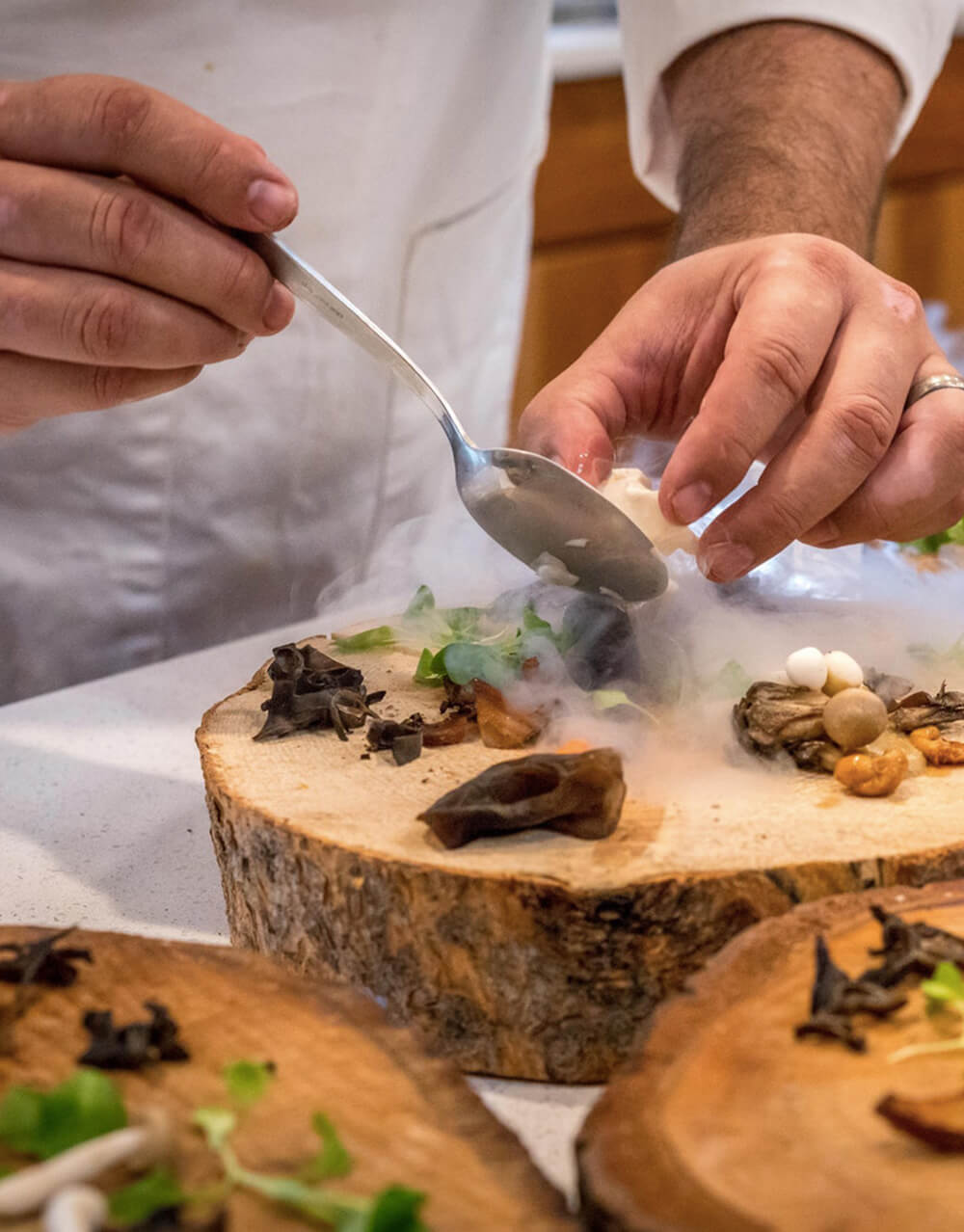 Taste
The most obvious and the most important part of the process of choosing a caterer is the taste. Everything else revolves around it. Because however nice the presentation be, the food should be delicious.
To ensure this, have multiple tasting sessions with your caterer to check the taste. Generally, the caterers are more than happy to get their food tasted. In case, they don't, you can anytime ask them to offer you a tasting session before you make the decision.
A lot of people have certain preferences in food preparation. Some do not enjoy a certain ingredient while some may not be keen to have it due to religious beliefs. The most important thing to do is inform your caterer accordingly for him to customize the preparation according to your choice and needs.
Hygiene
Food is something that is ultimately going to enter your stomach. Thus, along with the taste, an equal concentration should be given on hygiene. This is in terms of preparation process followed, disposability of waste, and the quality of ingredients used.
You definitely do not want your guests to leave the venue having diarrhea. Thus, ask questions to your caterers, churn out information about their hygiene management system.
Not only in terms of food, but one should also be careful about the stall cleanliness and the crockeries. Apart from the caterer's all in things you should also be attentive to the fact that the cooking space provided to the caterer is located in a neat and tidy surrounding.
Another most important thing to consider is the plate disposal. You really don't want a part of your venue to be spread out with consumed plates. Talk to your caterer about the garbage disposal plan he has.
Versatility
One thing that will distinguish your catering from the rest is if your caterer believes in experimenting. To break beyond the usual stuff your caterer should be open to curating dishes that are different and unique.
Go for fusion mixes, a combination of cuisines etc. to get the best of your caterer. Keep in mind to talk about the dishes he has served in his previous functions.
Look for somebody who is willing and has already mastered the art of customization with its previous client. If you are spending in some money, you should definitely work towards getting the best out of it.
Credibility
Sometimes the best way to go about things is to have an idea about the past. Have discussions with your potential caterer regarding his past services in events and how he managed to pull off.
A brief idea about his other work will help you gauge him better. To go a step further you can think about checking with the references.
These references have already experienced caterer's service. They will be in a better position to guide you and elaborate on the caterer's services.
Staffing capacity
This is a very subjective case and may be more ideal in a situation where the setup is on a large scale. For a larger scale event, keep in mind to ask your caterer about his staff availability.
Some caterers prefer more on a small to midsize events and thus, do not have enough staff to cater to your guests. To get this clear with the caterer, you yourself need to have a complete count of your guests.
According to the number, your caterer may suggest you the kind of elaborate or low scale staffing you will require. It also depends on the kind of treatment you are looking from the caterer. If you are looking for personalization, then your staff count should definitely go up.
Presentation
The most important factor is how delectable the food should taste. But on the second, stands how well it is placed. Your guests will be attracted to the food if it is presented well.
Ask your caterer to source you with pictures of his catering stalls in his past events. From this, you can get an idea of how creative the caterer is with a presentation.
Apart from that, like the tasting sessions, the caterer can also give a hint of its presentation skills during the mock tasting sessions.
Budget
A lot of catering services are distinguished amongst each other on the scale of events they have served. If you have a great budget, then you should look for caterers who have executed such high budget affairs in the past.
For average budget or economical catering services, one should look for specialized caterers who give their best and more out of the budget you sign for. This completely depends on the caterer's creativity.
Thus, it is very important to hire a caterer depending on the kind of budget you are looking for. It is better to leave up to people who are well-versed to work around the kind of money you are looking at.
Due diligence
This is although an optional step, but it is very necessary if you think about it. A lot of caterers may themselves invite you to their upcoming event so that you can get an idea on their services.
There is no harm in opting for it, this is where your due diligence will facilitate a great output matching with your expectations.
Attend these events to get a hang of the caterer's delivery skills. To get a fair idea about the caterer, you can also run through their websites, if they have any, and browse through their catalog of past work.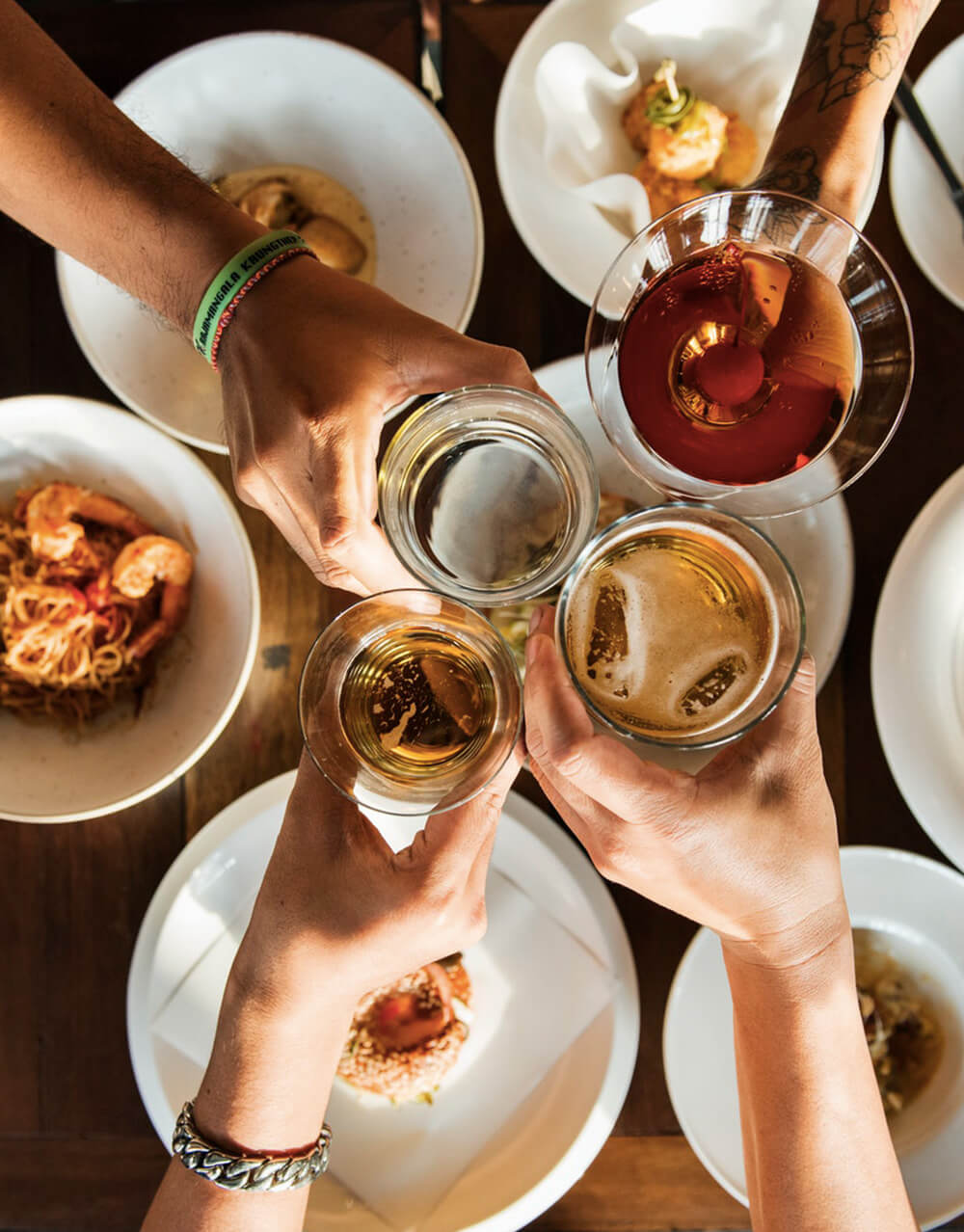 Ingredients check
This is in continuation with the hygiene. Here, we are talking about the quality of the ingredients that the caterer will put to use. Sometimes the caterer may charge less which may get you biased towards him. But, most of these caterer's compromise on the quality of ingredients used in order to provide you with the best price.
To prevent this, have an early discussion with the caterers on the quality of different ingredients he generally uses to prepare the food.
Corporation
Things work out when both the ends work in unison. Better strategies and better work in chalked out if both sides have a chemistry. To develop that you need to look for a caterer that is receptive and willing to listen to your ideas.
If you have a caterer who is not so cooperative, you will only end up cringing about his work. So, it is better to set things straight in the beginning. If you find that your caterer is exactly understanding what your needs are then there is nothing better than that.
The good thing about finding Bhandarys Kitchen's catering services in Bangalore is that in the past few years such companies have risen in numbers. Most of these have outgrown the traditional system and believe more in innovative ideation in catering. But to find them is a task. Hence, to get a best for your event the above-mentioned tips will come in handy.
To get the best of the caterer involvement should be from both sides. You should be clear with your expectations. Thus, the most important thing to keep in mind is to brief your caterer well. He should be informed in advance on the kind of event you are planning. If you have any theme planned around the event you should let the caterer know about it.
Once he is aware of the little nuances about your event, he should be able to give his expert inputs too. He can help you with ideas or suggestions to get the best of what they can offer. Most importantly, a customization can be given depending on your requirements.
Remember this, people entering the venue will definitely visit the food stall if nothing else. Thus, keep your catering uptight to see off your guests with a happy tummy!
FULL ADDRESS
+ 91 812 305 7770
[email protected]
1ST CROSS AUDUGODI, BANGALORE 560030
15/2 , POTHALLAPPA GARDEN
WE ARE ALSO AVAILABLE AT BELOW LOCATIONS (ZIP CODE)
INDIRANAGAR  560038
WHITEFIELD  560066
KORAMANGALA 560034
ELECTRONICS CITY 560100
JAYANAGAR 560041
BTM LAYOUT  560068
HSR LAYOUT 560102
RAJAI NAGAR 560010
SARJAPURA 562125