Do you have a wedding around the corner in Bangalore?
First thing you should start with is finding decent wedding caterers in Bangalore since catering is always the highlight of an event. Everybody wants to give their guests the best out of the event they have planned. To ensure, everything is in place and up to the mark, we spend sleepless nights in planning. And why not? There are so many areas to look after to plan the perfect event. One of the important elements out of them that the guests also seek to enjoy during the party is catering. In simpler words, it is the food! Thus, one should be extremely careful in picking a good caterer in Bangalore.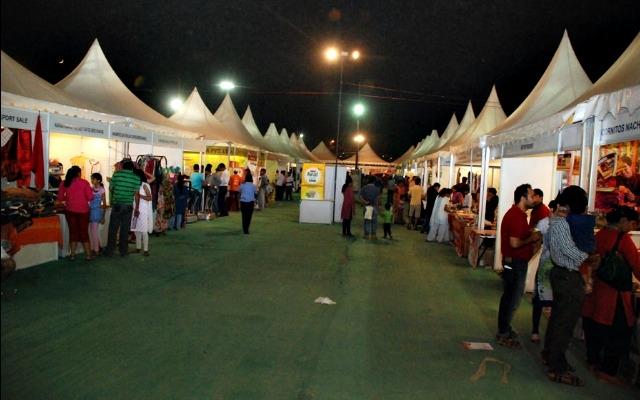 Firstly, you should get the information about the caterers through friends and family and try to find a few options too. This will help you draw a fair comparison and pick out the best. One would say that getting a caterer near me is very easy but then the point of getting the best out of it is completely missed. Only if you are on your toes and really particular and clear about your expectations is when the caterer will have a clear picture of your thoughts.
To help you with organizing the best event catering, we have a few suggestions for you. This will not only help you pick a good caterer but to dig out the excellence of his services.
Background Check Treating it my personal event, my first priority will go on to getting an honest profile of the catering services near me. This will not only help in gauging an idea about the caterer but will lead you to references you can get in touch with. To have a nearby caterer works well in terms of communication and transportation. It is easier if the caterer has a link to a website or other social media platforms to get an understanding of his background. Nonetheless, you can also request the caterer to provide a detailed explanation of his past work. This also helps to build some faith with the service provider.
Dig through the experience once you have the background history of the different caterers you are considering, it is on you to do your homework well. Get a fair idea about the kind of work the caterer has done. You should also be clear with your thoughts and imagination about your own event. Sometimes you will find a connection in his past experience that will make it easier for him to pull off the entire drill. Have a fair and thorough comparison to narrow down the one.
Reference check a lot of times you may recollect event catering experiences you have been. If they were worthy enough you might just want to get their references from your friends or family. This is one of the ways you can work on to get the best. Another way would be to list down the potential caterers and look for people they have catered to. You can strike a casual conversation with them to get an idea about the caterer and his services. References really help to find the best and the suitable caterer to serve your event.
Broad Catalogue For people looking for an elaborate catering session this is the point to stress on while you are looking for a caterer. Some caterers have limitations while some are specialized whereas some offer a bouquet of services. If you are adamant on a one cuisine menu, then get a caterer that boasts of specialization in that genre. Similarly, a broader arrangement would require somebody who has done that before. Understanding the broad catalog of each caterer will give you an understanding of his creativity and the limits. If your needs meet a particular catalog it will be easier to execute.
Receptivity to make someone understand one should be willing to understand. Citing an example, if your caterer will completely believe your idea only then he would be able to execute the way you want. To prevent your idea of becoming another idea, you should make the caterer understand your idea well. Look for someone who is receptive about your comments and uses it well to navigate his execution. Receptivity is the key in finding solutions to make something happen the way you want it to happen.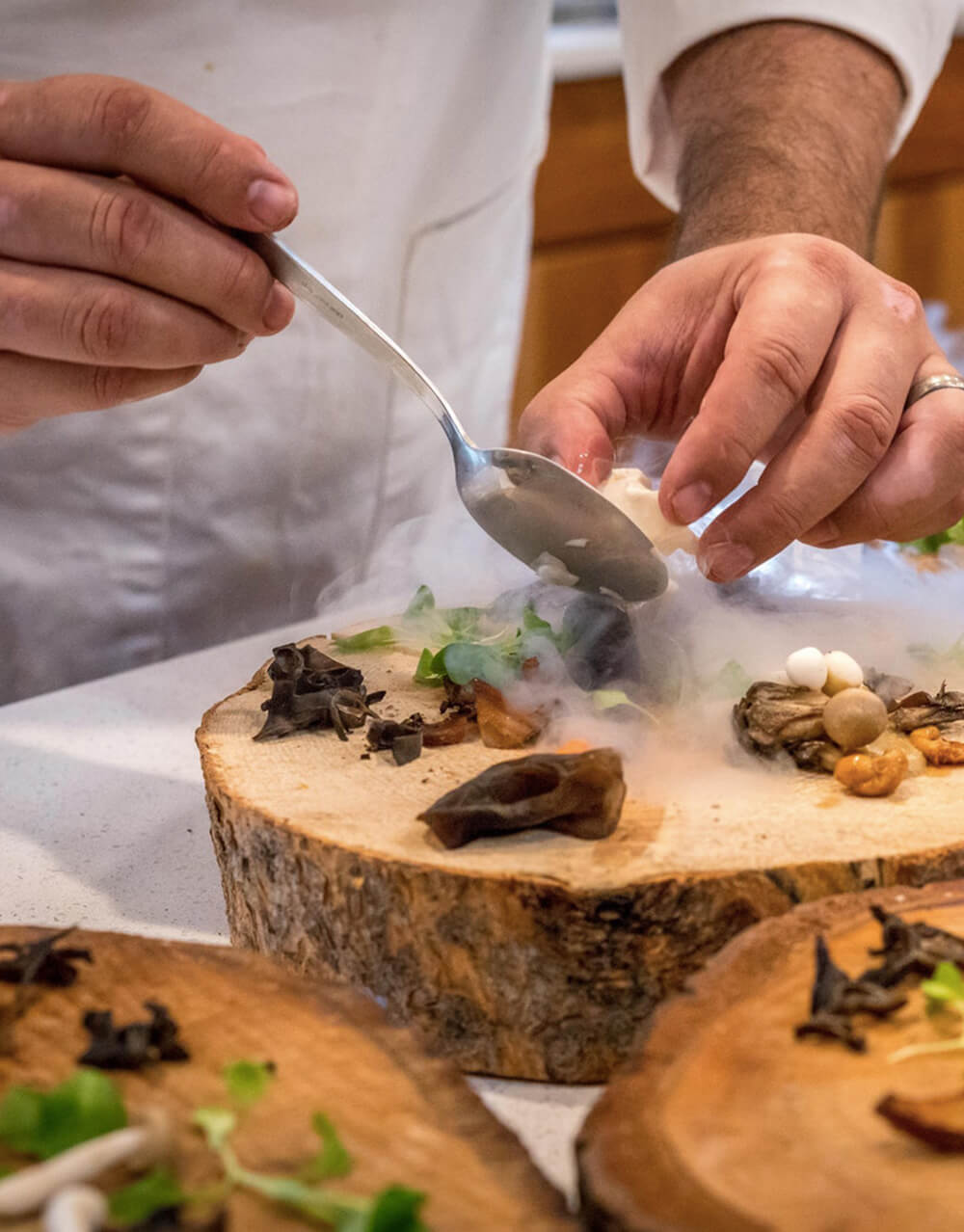 Open to experimenting the most important factor in catering is to have an open mind. Creativity requires boundless ideas and catering involves creativity too. Some people are bound by certain limitations which only allow them to attempt repetitions. But if you are looking for something exclusive then hire a caterer that has a different approach to each client. He should be open to undertake challenges and treat your event with exclusivity and specialized treatment. Thus, treat the catalog as a base only and discuss with your caterer on the possibilities. You really do not want to have a duplicate but invest on something unique instead.
Schedule a Tasting session this is a very basic phenomenon which each caterer will let you know from his front. In case, he doesn't make a note to have a tasting session first before you choose one. This makes it easier to understand the quality and richness of the food. Have an elaborate tasting session if you can to make a clearer choice. Along with the food, you can also request the caterer to exhibit a glimpse of the setup he is planning to execute on the final day. In a more elaborate presentation, you also have the choice to pick the cutlery of your choice.
Talk about the frills Catering, being one of the most important elements of the occasion sometimes becomes the least looked into the department. Catering is all about presentation. Thus, along with the food, you should have an equal concentration on the frills. These may include creative menus and quirkily named dishes. You can also set a theme for your catering and arrange activities to stylize the catering set up. Other basic things that you can look into are the catering decor and the cutlery designs and color. These small things play a significant role in the bigger picture.
Put forth the precise needs if you want your caterer to do his homework well so should you? You should spend time to jot down your needs and requirements. Once you have a clear picture you can call the caterer in and place them in front of him. Unclear paths will just create unwanted confusion between you and the caterer. So be very clear and ensure that he understands what you are saying. Try to get his ideas too to get on the same page with him. Keep in mind that he is better versed to introduce you to variable options.
Mockup plans one of the important aspects to look into before the event is to have a mock-up from your caterer. You can request the caterer to draw out a floor plan for you. This will help in detailing out his planning. It will make you understand the placement of the stalls and different setups. Because more than the food it is also important to know the locations of the setup. Catering should center your venue so that it is near to your guests. This will ease the proximity of catering with the guests.
Staffing you need your guests to feel special. Thus, there should be elaborate staffing that would approach the guests with dishes. Check with your caterer as to the amount of staff he can arrange to serve the guests. You can also make them dress in line with the wedding set up to stylize the catering well. It is a good suggestion to make the catering approachable to the guests. This especially works for the closed one who loses touch with the catering amidst the celebrations. In simpler words, 'let the food come to them if they can't come to the food.' It is said that preparation is the key to success. Keeping that in mind, you should invest more time in planning and having discussions with your caterer.
All these suggestions above will facilitate smoother planning. It will help you carve out the final delivery as per your imagination. Chalking out the entire plan will be sail through once you find a caterer that associates with your needs and is up for discussions all the time. It is easy to pull this out if you find a caterer that is near to you. That being said, one thing you should keep in mind is that at the end of the day it is your event and you are the captain of the ship. Even on the day of the event, one needs to be at the top of it to fill in the loops in case things go haywire.
FULL ADDRESS
+ 91 812 305 7770
[email protected]
1ST CROSS AUDUGODI, BANGALORE 560030
15/2 , POTHALLAPPA GARDEN
WE ARE ALSO AVAILABLE AT BELOW LOCATIONS (ZIP CODE)
INDIRANAGAR  560038
WHITEFIELD  560066
KORAMANGALA 560034
ELECTRONICS CITY 560100
JAYANAGAR 560041
BTM LAYOUT  560068
HSR LAYOUT 560102
RAJAI NAGAR 560010
SARJAPURA 562125